The urge to have one last cigarette to wind down the day can be tough to shake. Try these five fresh and healthy tips that can keep you from lighting up a smoke before bed.

1.

Laugh goodnight


End your day with a smile by enjoying 15 minutes of comedy before bed. Read a funny book or watch some stand up.

2.

Loosen up

Prepare your body for sleep with progressive muscle relaxation. Start with your feet: tense your muscles, count to five, then relax. Do this for every muscle group from your toes to the top of your head.

3.

Puzzle yourself


Let go of stress with mental exercises simple enough to be fun, but distracting enough to keep you busy. There are the classics like crossword puzzles, word searches, or Sudokus, and also apps that can really put your brain to work. Many offer a fun but challenging daily mental workout in 15 minutes or less.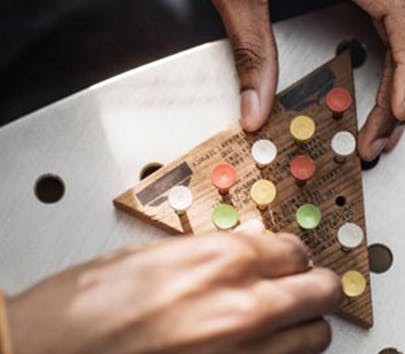 4.

Freshen up


Keep your mouth clean and fresh with mouthwash. Rinsing will work all corners of your mouth and you won't want to ruin that clean taste with another cigarette. Add flossing into your routine too. It's not as easy to go on autopilot when flossing, so it will keep both your mind and hands engaged and occupied.

5.

Highlight the positive


Put a positive spin on the end of the day with a before bed "best-thing-that-happened-today" recap with a friend, partner, spouse, or quitters support blog. You can even write the highlights of your day in a journal. If you like photography, take a daily photo of something positive you've encountered during the day, such as a great sunset, and post it to social media.